Wednesday, January 26, 2011
Some family pics from last weekend:
My three children, Nitai aged 14, Caitanya aged 25, Joelene aged 31.
Joelene's two sons Sebastian and Toby.
My son Nitai with my grandsons Sebastian and Toby.


Posted by Kurma on 26/1/11; 8:53:14 AM from the dept.
Some vision from last weekend's cook-up for a family get-together:
The filling* was already made. All I had to do was thaw out the puff pastry, cut each sheet into nine, and place a spoon-full of filling on each square.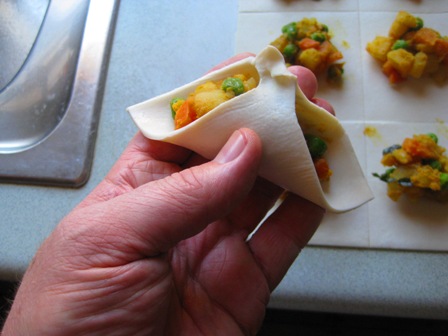 Each square of pastry is folded into a triangle and sealed.
The special fluted edges make them look nice.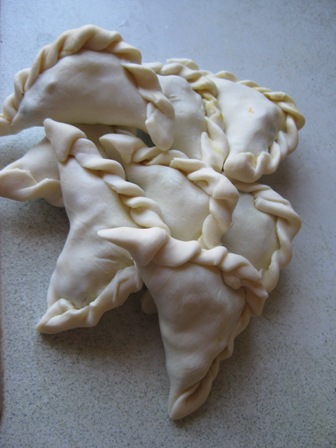 The raw curry puffs wait nervously on the brink of a hot wok of oil.
Not the most photogenic batch of curry puffs, but I forgot to take a photo of fresh ones. These were the last remaining puffs from 90 good-looking specimens after the smoke had cleared at the end of a hectic day of family stuff.

I suppose you'd like the *recipe. Ok, here it is...


Posted by Kurma on 26/1/11; 8:24:43 AM from the dept.
January 2011

Sun

Mon

Tue

Wed

Thu

Fri

Sat

7

8

13

19

24

25

26

27
Dec
Feb
[ Print This Page ]