Sunday, August 17, 2008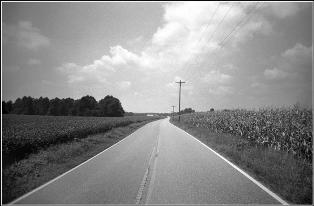 "I hold that when a person dies His soul returns again to earth; Arrayed in some new flesh disguise Another mother gives him birth With sturdier limbs and brighter brain The old soul takes the road again."

- British poet laureate John Masefield


Posted by Kurma on 17/8/08; 8:36:06 AM from the dept.
By golly, is this the most-asked question on my blog? I think it is.
Dennis B from Carson City, Nevada USA writes:
"My wife wants to buy a microwave oven. I have my doubts about their safety, nutrition-wise. Should I follow my heart here, and tell her no?
My answer:
Well, far be it for me to step in between you and your wife, but here's some facts. You decide:
Microwave exposure causes significant decreases in the nutritive value of foods researched. The following are the most important findings:

1. A decrease in the bioavailability [capability of the body to utilize the nutriment] of all Vitamin C, Vitamin E, essential minerals and lipotropics in all foods;

2. A loss of 60-90% of the vital energy field content of B-complex vitamins, in tested foods;

3. A reduction in the metabolic behavior and integration process capability of alkaloids [organic nitrogen based elements], glucosides and galactosides, and nitrilosides;

4. A destruction of the nutritive value of nucleoproteins in meats;

5. A marked acceleration of structural disintegration in all foods.

Also it was found that microwave ovens caused:

6. Creation of a "binding effect" to radioactivity in the atmosphere, thus causing a marked increase in the amount of alpha and beta particle saturation in foods;

7. Creation of cancer causing agents within protein hydrolysate compounds* in milk and cereal grains [*these are natural proteins that are split into unnatural fragments by the addition of water];

8. Alteration of elemental food-substances, causing disorders in the digestive system by unstable catabolism* of foods subjected to microwaves [*the metabolic breakdown process];

Also:

9. Due to chemical alterations within food substances, malfunctions were observed within the lymphatic systems [absorbent vessels], causing a degeneration of the immune potentials of the body to protect against certain forms of neoplastics [abnormal growths of tissue];

10. Ingestion of microwaved foods caused a higher percentage of cancerous cells within the blood serum [cytomas - cell tumors such as sarcoma];

11. Microwave emissions caused alteration in the catabolic [metabolic breakdown] behavior of glucoside [hydrolyzed dextrose] and galactoside [oxidized alcohol] elements within frozen fruits when thawed in this manner;

12. Microwave emission caused alteration of the catabolic [metabolic breakdown] behavior of plant alkaloids [organic nitrogen based elements] when raw, cooked, or frozen vegetables were exposed for even extremely short durations;

13. Cancer causing free radicals [highly reactive incomplete molecules] were formed within certain trace mineral molecular formations in plant substances, and in particular, raw root-vegetables; and,

14. In a statistically high percentage of persons, microwaved foods caused stomach and intestinal cancerous growths, as well as a general degeneration of peripheral cellular tissues, with a gradual breakdown of the function of the digestive and excretive systems.

More good reasons to revert to good old home-style slow cooking in the way nature intended!


Posted by Kurma on 17/8/08; 7:03:47 AM from the dept.
Ray Lovelock from Chipping Norton, Oxfordshire, England asks:
"How can I make a simple yeast-free bread? My wife is intolerant to yeast."
My reply:
This recipe has never let me down. If you want a fast and easy homemade bread recipe with a good texture and a delicious tangy flavour, this is the one for you. Because it contains no yeast, this bread is best made and consumed on the same day. The quantity makes one loaf.
Buttermilk Soda Bread

2 cups, about 300g (11 ounces) unbleached plain flour 2 cups, about 300g (11 ounces) wholemeal (whole wheat) plain flour ½ teaspoon cream of tartar 1 teaspoon bicarbonate of soda 1 teaspoon sea salt 2 cups buttermilk (or some sort of cultured or sour milk) sea salt flakes

Preheat the oven to 220° C / 425° F. Lightly flour a baking tray. Sift the flours, cream of tartar, bicarbonate of soda and sea salt into a large bowl. Make a well in the centre of the mixture.

Pour in almost all the buttermilk, then stir with a wooden spoon until thoroughly combined. Feel the dough. It should be slightly sticky. If too dry, add the remaining buttermilk. Transfer the dough to a lightly floured work surface.

Gently knead the dough for 1 minute (do not over knead).

Shape the dough into a round and place on the prepared baking tray. Cut a 1.5cm (½-inch) deep cross into the dough and sprinkle with the sea salt flakes.

Bake in the preheated oven for 30 minutes, or until golden and cooked through (test with a wooden skewer - if it comes out clean, it's done).

Remove from the oven and transfer to a wire rack. Allow to cool then cover with a dampened towel until required.

Serve: break off chunks or cut into slices.

Note: you can add nuts or dried fruit to this recipe.


Posted by Kurma on 17/8/08; 6:51:20 AM from the dept.
Rice puddings are found in nearly every area of the world. Recipes can greatly vary even within a single country. The dessert can be boiled or baked. Different types of pudding vary depending on preparation methods and the ingredients selected. The following ingredients are regularly found in rice puddings.

rice - long/short grain white rice, brown rice, black rice, basmati, or jasmine rice milk - whole milk, coconut milk, cream or evaporated spices - nutmeg, cinnamon, ginger etc. flavourings - vanilla, orange, lemon, pistachio, rose water etc. sweetener - sugar, brown sugar, honey, sweetened condensed milk, fruit or syrups

The following is a short list of various rice puddings from different regions.

East Asia

Kao Niow Dahm (Thai) Black Rice Pudding Banana Rice Pudding (Cambodian) Babao Fan (Chinese) Eight Treasure Rice Pudding Pulut Hitam (Malaysian) Black glutinous rice pudding

South Asia

Kheer (Pakistani/Indian) with slow-boiled milk Firni (Pakistani/Afghan/North Indian) with broken rice, cardamom and pistachio served cold.

Middle East

Firni (Afghan/Pakistani) Rice ground to powder cooked with milk and sugar, usually flavored with cardamom, garnished with slivers of pistachios and almonds, as well as with gold or silver warq (decorative, edible foil). Today, restaurants offer firni in a wide range of flavours including mango, fig, custard apple, etc. Sütlaç (Turkish) with milk and vanilla Muhallebi (Turkish) with rice flour Moghlie (Arab) with anise and ginger Riz bi Haleeb (Arab) with rose water Shola-e-zard (Persian) with saffron

Europe

Arroz con leche (Spanish) with cinnamon and lemon Arroz Doce or Arroz de Leite (Portuguese) with milk, cinnamon and lemon Budino di Riso (Italian) with raisins and orange peel Milchreis (German) with cinnamon or cherries Mliena ryža (Slovak) Orez cu lapte (Romanian) with milk and cinnamon Risengrød (Danish) with milk and cinnamon Risalamande (Danish, after French: Riz à l'amande) with whipped cream, vanilla, and almonds, often served with cherry sauce Ryzogalo (Greek) with milk and cinnamon Riskrem (Norwegian) Risengrynsgrøt (Norwegian) Risgrynsgröt (Swedish) Rijstebrij (Dutch) Riža na mlijeku (Croatian) Sutlijaš (Bosnian) Sytlijash (Albanian) Teurgoule (Normandy) Oriz na vareniku (Montenegrin) Tejberizs (Hungarian) with milk, cinnamon or cocoa powder

Latin America

Arroz con leche (Latin American) varied preparation Arroz con dulce (Puerto Rican) with coconut milk

That reminds me - I tasted an amazing rice pudding in Istanbul, suppled to me by one of my students named Ramiz. Here's a photo I took of it, and below is the slightly rough recipe given to me by another Turkish friend.
Turkish Rice Pudding (Sütlaç)

6 cups of milk 1 cup of sugar 1/2 cup short grain rice 1 tablespoon of rice flour or corn starch 3 - 4 teaspoons of vanilla extract

Wash and drain the rice. Bring 3 cups of water to boil and add rice to water. When rice is cooked, drain it. Place rice and milk on heat. When mixture begins to boil, add sugar and stir occasionally, then turn the heat down. Simmer for about 10 minutes. Make a paste of the rice flour with a little amount of water and stir into milk mixture and continue stirring. Simmer some more. Turn off heat and add vanilla extract. Pour pudding in individual containers, and bake until brown on top. Serve warm or hot, or let cool.

Some more rice pudding information....


Posted by Kurma on 17/8/08; 3:53:34 AM from the dept.
August 2008

Sun

Mon

Tue

Wed

Thu

Fri

Sat

3

4

8

9

17
Jul
Sep
[ Print This Page ]